Rivistas Subscription Services serves public libraries and school libraries by providing a top-tier subscription services.  We are a traditional subscription agency that targets the library market, specifically school libraries and public libraries.  One of our company philosophies is to help libraries discover ne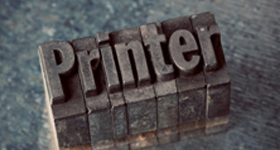 w titles, whether new on the scene or new to a particular library.  We want to help publishers by helping you expand your circulation to our customer base.
First, we want to make sure you are on our list of available titles. Publishers can download our authorization form here.  You can email it to Service@rivistas.com and we will quickly add you to our list of available titles.  Please provide a recent cover graphic (at least 240 x 300), description, ISSN, etc for us to include in your publications' bio.
Secondly, we are happy to help you promote your titles to our list of customers.  Please contact Bonnie at Bonnie@rivistas.com to discuss.  Whether it's a banner ad on our website, offering our customers a free digital or print copy of your title(s) or a special offering to our customer list we feel confident we can help promote your title(s) to libraries across the country.  We want to help our library customers discover new magazine titles and we want to help you expand your circulation.
We are currently selling banner ads and free issues promotions for 2018.  We limit the number of promotions we offer annually, so please contact us ASAP if interested.
Rivistas Subscription Services is a member of The Audit Bureau of Circulation and abides by all terms and conditions set forth by the ABC.