Library Quotes
A few days ago, while writing a blog post about public libraries, I decided to use a few quotes referencing libraries.  Searching for the perfect library quote, I quickly became distracted from all of the great quotes I found on Pinterest!
When you have an institution, service and resource as incredible as a library, it only makes sense that lots of powerful and famous people will speak of their importance.  Personally, I've been around libraries my entire life, both working in a library in my younger days as a volunteer and professionally serving as a subscription vendor for libraries.  I can't imagine a better group of people to work with than librarians.
As I began to collect these library quotes and sayings, it only made sense to compose a post to share them!
1) A library is not a luxury but one of the necessities of life. ~Henry Ward Beecher
2) When I read about the way in which library funds are being cut and cut, I can only think that American society has found one more way to destroy itself. ~Isaac Asimov
3) What is more important in a library than anything else – than everything else – is the fact that it exists. ~Archibald MacLeish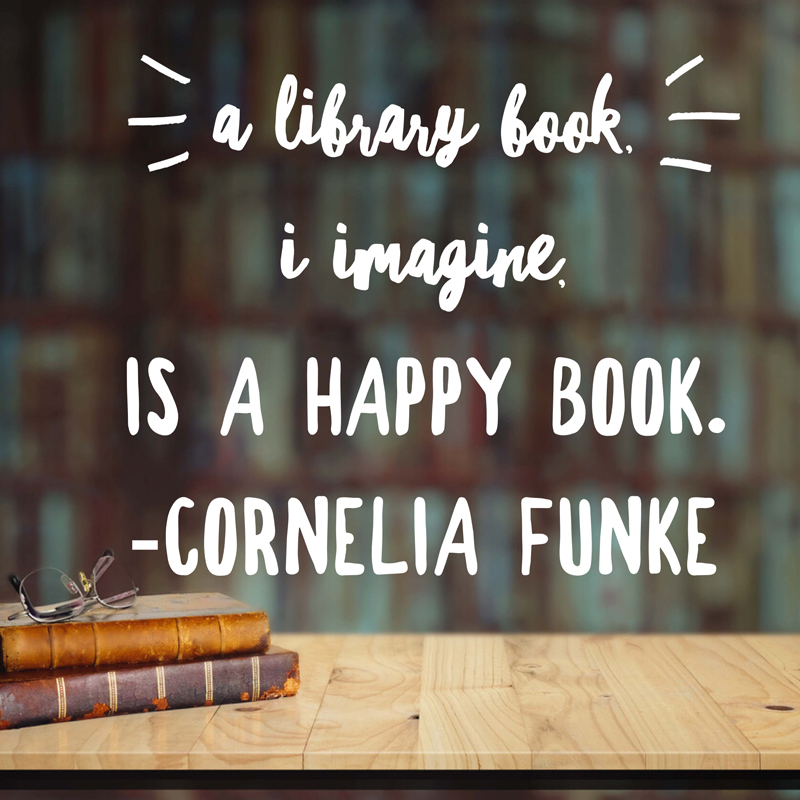 5) The love of libraries, like most loves, must be learned. ~Alberto Manguel
6) Librarian is a service occupation. Gas station attendant of the mind. ~Richard Powers
7) When the going gets tough, the tough get a librarian. ~Joan Bauer
11) Librarians are the secret masters of the world. They control information. Don't ever piss one off. ~Spider Robinson
12) Having fun isn't hard when you've got a library card. ~Marc Brown
13) I always felt, if I can get to a library, I'll be okay.  ~Maya Angelou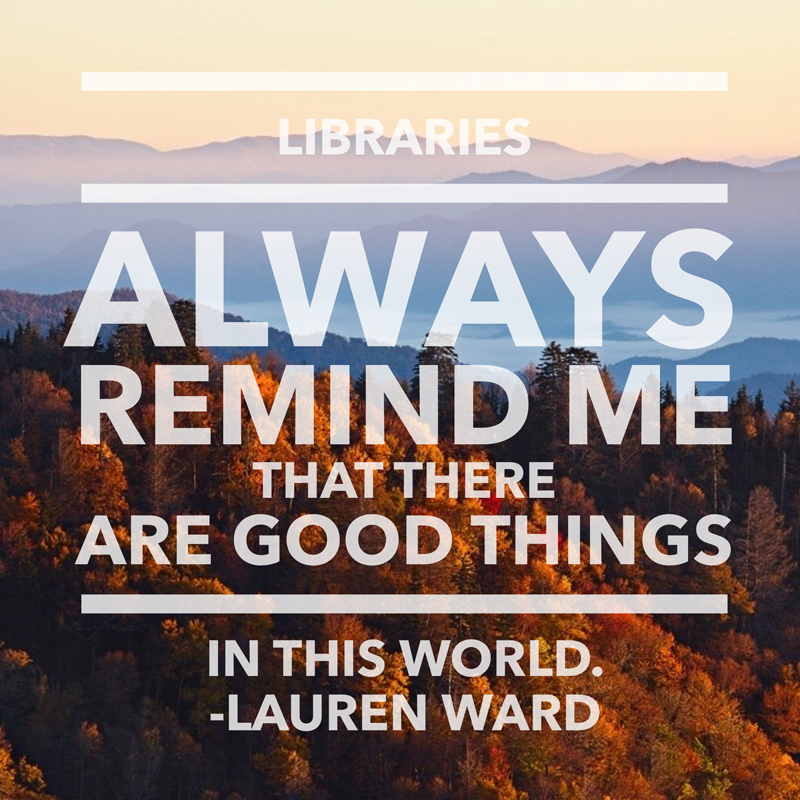 15) Libraries are our friends. ~Neil Gaiman
16)Librarians have always been among the most thoughtful and helpful people. They are teachers without a classroom. ~Willard Scott
17)Perhaps no place in any community is so totally democratic as the town library. The only entrance requirement is interest. ~Lady Bird Johnson